Best Smartphone Brand of 2019
According to a latest Nielsen Survey around 51 million Indians use smart phones. Assuming India's population to be 1.22 billion, around 4.18% of Indian population uses smartphones. India has around 900 million mobile phone users. So, around 5.66% of mobile phone users are smartphone users.
Today I am going to tell about top 10 smartphone brand of 2019 and its market share in India
1 SAMSUNG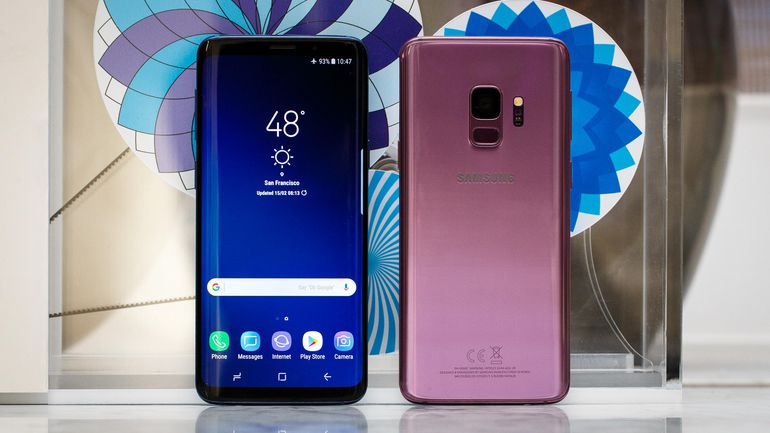 Samsung Electronics is a South Korea-based company founded in 1969 as a part of Samsung Group. Apart from being one of the largest manufacturers of smartphones and tablets, the company also develops, manufactures and sells other consumer products as well.
As of Q3 2015, Samsung is the largest manufacturer of devices running Google Android with a 29.9% market share hence the Top Mobile Phone Companies In India.
The latest Quarterly Mobile Phone Tracker by IDC for Q3 2019 reveals that Samsung captured a 22.87 percent market share in the last quarter.
2 XIAOMI
is a Chinese electronics company headquartered in Beijing. Xiaomi makes and invests in smartphones, mobile apps, laptops, and related consumer electronics.
Xiaomi released its first smartphone in August 2011 and rapidly gained market share in China to become the country's largest smartphone company in 2014. At the start of second quarter of 2018, Xiaomi was the world's fourth-largest smartphone manufacturer leading in both the largest market, China, and the second-largest market, India.
Xiaomi later developed a wider range of consumer electronics, including a smart home device ecosystem. Chinese brand Xiaomi with 22.44 per cent market share led the Indian smartphone market in 2018,
3 VIVO
Vivo Communication Technology Co. Ltd., known as Vivo, is a Chinese technology company owned by BBK Electronics that designs and manufactures smartphones, smartphone accessories, software, and online services, which are then sold in India.
The company develops software for its phones, distributed through its Vivo App Store, with iManager included in their proprietary,Android-based operating system, FuntouchOS. Since its founding in 2009, Vivo has expanded to over 100 countries around the world.
Vivo's market share in India is 15%.
4 OPPO
Guangdong OPPO Mobile Telecommunications Corp., Ltd, commonly referred to as Oppo, is a Chinese consumer electronics and mobile communications company headquartered in Dongguan, China, known for its smartphones, Blu-ray players and other electronic devices.
A leading manufacturer of smartphones, Oppo was the top smartphone brand in China in 2016 and was ranked No. 8 worldwide.and oppo's market share in india 9.65%
5 HUAWEI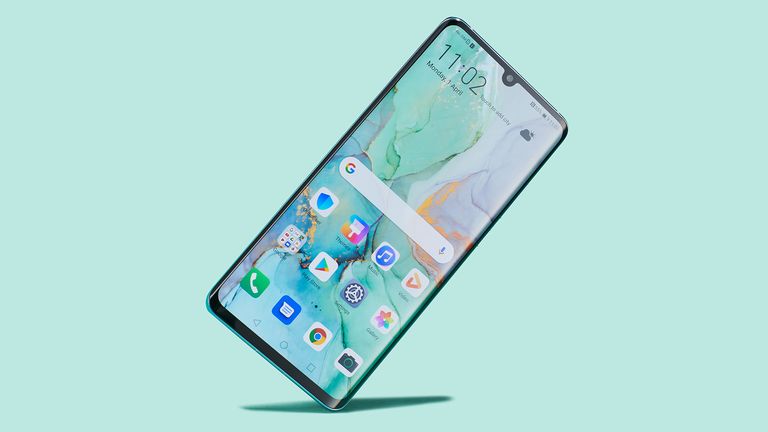 is a Chinese multinational technology company that provides telecommunications equipment and sells consumer electronics including smartphones,headquartered in Shenzhen, Guangdong, China.
The company was founded in 1987 by Ren Zhengfei.
Huawei had the third largest market share globally at 16.1% for the fourth quarter of 2018, according to the IDC's Worldwide Quarterly Mobile Phone Tracker of 30 January. This is more than Xiaomi's global market share at 7.6%.
6 LENOVO (MOTOROLA)
Lenovo is a Chinese multinational technology company with headquarters in Beijing, China. It designs, develops, manufactures, and   sells personal computers, tablet computers, smartphones, workstations, servers, electronic storage devices, IT management software, and smart televisions.
As of January 2013, Lenovo only manufactured phones that use the Android operating system from Google. Numerous press reports indicated that Lenovo planned to release a phone running Windows Phone 8, According to J. D. Howard,
A vice president at Lenovo's mobile division, the company would release a Windows Phone product if there is market demand. in 2019 lenovo market share has 3.23 in india.
7 REALME
Realme (stylized as realme) is a Shenzhen-based Chinese smartphone manufacturer. The brand was officially established on May 4, 2018 (National Youth Day in China) by Sky Li (born Bingzhong Li) and other young individuals from various countries and in India Realme takes the 3rd position under 7 months.
Realme first appeared in China in 2010 as "OPPO Real" and its position in India is 4th.[4] It was a subbrand of OPPO Electronics Corporation until its separation in 2018, after which it became an independent company.and the market share of Reakme in India has 6.0%.
8 ASUS
ASUSTeK or ASUS) is a Taiwan-based multinational computer and smartphone, hardware and electronics company. Asus also launched many Android-based smartphones, predominantly with
Intel
rather than ARM processors and often with two sim slots. Asus is currently very influential in big mobile markets like India, China and other Asian countries.
It is known as the ZenFone series. Prior to the ZenFone line, Asus has released feature phones such as the Asus v70and smartphones running on Windows Mobile during the mid-2000s. According to Counterpoint Research, Asus had 1% market share in india.
9 NOKIA
With a 7.3 percent market share, Nokia has become the fourth biggest feature phone maker during the first quarter of this year (January-March 2018), according to market research firm Counterpoint Research.
The smartphone numbers too are impressive: From 34th in the pecking order in the second quarter of last year, the Finnish company has moved to eighth position with a 3 percent market share. Though 3 percent looks meagre, consider that, with just a 3.4 percent share, Chinese label Honor is the fifth largest smartphone brand in India.
10 LG
LG is a South Korean multinational conglomerate corporation. It is the fourth-largest
chaebol
in South Korea. It is headquartered in the LG Twin Towers building in Yeouido-dong, Yeongdeungpo District, Seoul. LG makes electronics, chemicals, and telecom products and operates subsidiaries such as LG Electronics, Zenith, LG Display, LG Uplus, LG Innotek and LG Chem in over 80 countries.